Your first visit to Dr. Martha M. Robinson involves a few special steps so that we can get to know you. To understand what to expect, please read through this page. You'll find all the practical information you need, such as a map and directions to our office, practice hours, payment policies and more. We also describe our first visit procedures. We recommend you save some time by printing out and completing the new patient forms in advance of your appointment. Established patients who have a change in information should also fill out new forms.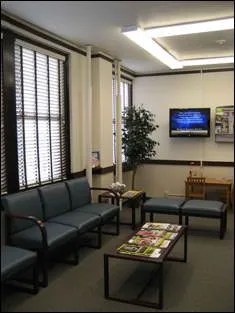 To make an appointment, please call (918) 758-3750. First time patients should arrive 15 minutes early to complete registration procedures. Please bring the following to every appointment, whether a new or established patient:
Insurance card(s)
Photo Identification
SSN of person responsible for account
PCP (Primary Care Provider) name/address/phone number
Pharmacy name/address/phone number
List of all medications that you take by mouth and use (or have used) for your skin condition
Copayment AND surgical deductible amounts
Any biopsy/pathology report pertinent to the current problem.
Mission Statement
Our practice is working together to realize a shared vision of uncompromising excellence in dermatology.
To fulfill this mission, we are committed to:
Listening to those we are privileged to serve.
Earn the trust and respect of patients, profession and community.
Exceed your expectations.
Ensure a creative, challenging and compassionate professional environment.
Strive for continuous improvement at all levels.
Patient Forms
Please print and fill out these forms so we can expedite your first visit:
In order to view or print these forms you will need Adobe Acrobat Reader installed.
Click here to download it.
Map and Directions
6 story historic brick building; entrance on Grand Avenue across from Mabrey Bank parking lot. Parking available on surrounding streets. Handicapped parking in front of building.
What To Expect
Being well-prepared for your appointment will ensure that the doctor has all of the needed information to provide the best possible care for you. It will also help alleviate any unnecessary anxiety you may be feeling prior to your first appointment. Educate yourself on your symptoms by reviewing the content on this Web site. Also, take some time to review our staff page and familiarize yourself with the doctor. We look forward to your first visit.